Super City Rental Management
We have a great team of professional Property Managers, Letting Agents, Accounts Managers and Administrators with specific specialised roles to ensure that you receive the best possible service.
Our philosophy is simple: We offer the highest level of service to ensure that our clients get the best possible result from their investments.
We have a large team and a transparent system enabling you to be able to speak with a friendly voice and gain professional advice or information on your property anytime. We invest in constantly training and upskilling our team to ensure that we are at the top of our game.
We are part of the Ray White group, Ray White manages over 14,000.properties in New Zealand. We have a large presence on the internet-Ray White is the most Googled Real Estate company in Australasia.
Our office is in a prime location for exposure-we give out over 200 rental lists to walk in clients per week.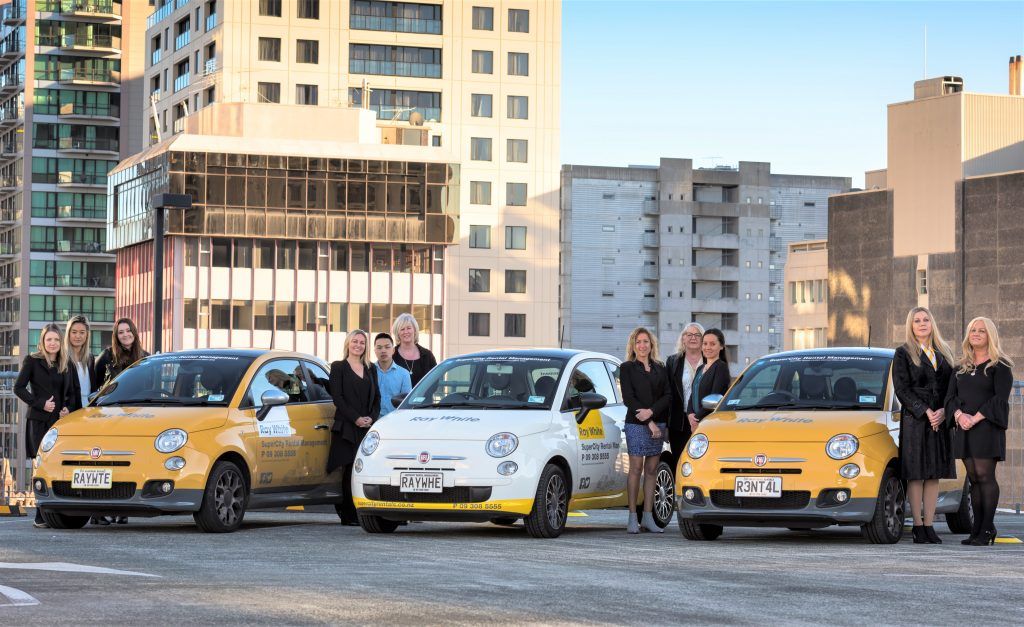 Why Do You Need a Property Manager?
Are you familiar with the latest requirements of the Residential Tenancies Act and the potential financial penalties of up to $50,000 incurred by landlords relating to failure to meet these requirements with regards to inspections, access, notice, repairs and maintenance?Are you familiar with the latest fluctuating market rental rates and how to achieve a premium rent for your property?
Do you have contracts with trusted tradespeople who provide quality services at the best possible rates?
Do you receive any discounts on advertising rates in multiple forums when your property is becoming vacant?
Do you have the time to check rent payments for your property daily, address maintenance, have keys cut, provide new swipe cards, and attend viewings after hours?
Do you receive the benefits that the latest technology provides daily to effectively track rent payments, monitor arrears, plan inspections and control repairs and maintenance?
Do you have access to thorough credit check facilities? Initial tenant selection is crucial!
Do you attend training or conferences regularly to keep up to date with expert industry knowledge?
Answer NO to one or more of these questions…..You need us!
What Are The Costs?
Rental Appraisal and Market Overview: FREE
Initial inspection and chattels report: FREE
Professional photography of your property: $120
Exit/Bond Inspection: FREE
Disbursement Fee: This fee is charged for any regular payments made on an outgoing property eg: Rates, Body Corporate Levies. $5.00 per transaction
Periodic Inspections: These are carried out quarterly. A written report with photos will be provided. $50.00 +GST
Advertising: This covers all advertising. $50.00 +GST. We will make your property a feature property on Trade Me and Ray White websites for FREE
Tenant Credit Check: $25.00
Management Fees: These are charged on all funds collected and all maintenance and repairs carried out. 8.0% (unfurnished) 8.5% (furnished)
Get in touch

Or Request an Appraisal