With a team of top performers who have contributed to our phenomenal results, the City Realty Group comprises of Ray White City Apartments, Newmarket, Parnell, Sandringham, Grafton/Eden Terrace and opening soon our Wynyard Quarter Office. City Realty is still a relatively young part of the Ray White Group. This means that we enjoy the advantages of a powerful international brand, with over 100 years of wisdom and experience, yet we still have room to grow and excellent business opportunities to offer the right people. We have enjoyed a huge growth spurt in recent times winning multiple awards. Our City Apartments office transacts more sales volume per month than any other real estate office in New Zealand. It is currently the No. 2 office. In Ray White New Zealand for the gross commission out of 100 offices nationally and we will be No. 1. We also understand how vital it is to have the right people on board with us as we continue our growth goal so we are looking for the very best people within our industry to join us, people that wish to take their careers to the next level.
Get in touch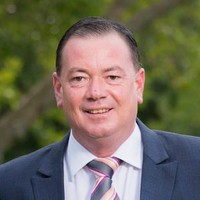 Kyle Pitman – CEO Performance & Growth
Mobile: 021 990 359 | Email: kyle.pitman@raywhite.com
Or Complete your details below and we'll be in touch with you soon.